Welcome to entreprendre-et-reussir.co, which offers you the opportunity to train your entrepreneurial spirit to create your own value. To help you succeed in your entrepreneurial quest, I develop the following 3 themes:
Personal development : I help you ask the right questions to get the necessary perspective on your aspirations, your search for meaning and to ensure that you maintain your motivation as you cross the desert.
Entrepreneurial techniques : I provide you with techniques learned from successful entrepreneurs you may have heard of. Techniques that I use because like all beginners, I sometimes make mistakes (well, less I hope!). I prefer to be transparent and honest with you, the road is long and failures are part of the learning and the journey.
Entrepreneurial culture : I will decipher elements of culture from the entrepreneurial world with its jargon so that they no longer hold any secrets for you.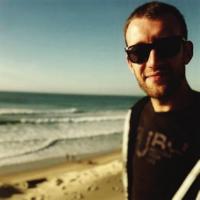 My name is Pierre-Christophe, at this stage I do not have a successful business and I continue to learn from my mistakes. Here I share with you what I learn from the best.
And that's what it's all about, getting better !
I am convinced that by offering you the best of those who have intelligence, imagination and success, you too will succeed 🙂
You must be aware that you already have the most valuable asset. What you need to invest in is yourself !
If you have any questions or suggestions, you know what to do 😉
To contact me, use this form :